B7 Media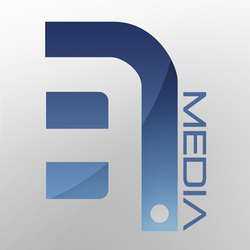 B7 Media has produced Blake's 7 Audio Stories since December 2006
Description
Edit
B7 Productions, based in London, was formed as a TV and Video production company in January 2002. The subsidiary company, B7 Media, was formed at the end of April 2008.  The founding members of B7 Productions are Andrew Mark Sewell, a former BBC executive, and the film producer Simon Moorhead. They bought the rights to Blake's 7 from the estate of the late Terry Nation, creator of Doctor Who's daleks, who devised the series.
On 11th December 2006, B7 Productions announced that it had recorded a series of 36 five-minute Blake's 7 audio adventures, written by Ben Aaronovitch, Marc Platt and James Swallow. This featured Derek Riddell as Blake, Colin Salmon as Avon, Daniela Nardini as Servalan, Craig Kelly as Travis, Carrie Dobro as Jenna, Dean Harris as Vila, Owen Aaronovitch as Gan, Michael Praed, Doug Bradley and India Fisher.[1] The new series was broadcast on BBC Radio 7 and repeated in mid-2010 as three hour-long episodes: Rebel (written by Ben Aaronovitch), Traitor (Marc Platt) and Liberator (James Swallow).[2] B7 Productions also produced series of 30-minute prequel audio episodes called Blake's 7: The Early Years, which explored the earlier histories of the central characters.
Audio Stories
Edit
Blake's 7: A Rebellion Reborn
Edit
The dates shown are when the story was first broadcast on BBC Radio 7.
| Title | Broadcast Date | Details |
| --- | --- | --- |
| Rebel | 22 December 2007 | Written by Ben Aaronovitch |
| Traitor | 29 December 2007 | Written by Marc Platt |
| Liberator | 5 January 2008 | Written by James Swallow |
Blake's 7: The Early Years
Edit
References
Edit
↑ Jonathan Thompson (24 December 2006). "Blake's 8: The Cult is Back". Independent News and Media Limited.
Ad blocker interference detected!
Wikia is a free-to-use site that makes money from advertising. We have a modified experience for viewers using ad blockers

Wikia is not accessible if you've made further modifications. Remove the custom ad blocker rule(s) and the page will load as expected.